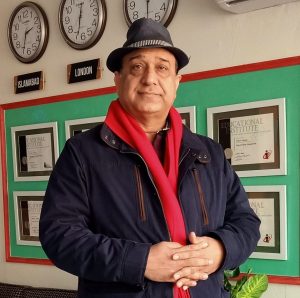 June is the budget month and every sector in Pakistan either public or private is pinning hopes to the federal and provincial budget sessions and budget 2022. Just like other sectors and industries, tourism sector also needs special financial attention in the budget as a strong tourism industry may guarantee a prosperous Pakistan.
Pakistan is one of those countries where natural beauty is immense enough, weather conditions are suitable enough, cultural heritage is diverse enough and historical background is rich enough to attract the tourists from around the world. All the provinces are rich in historical, cultural and scenic attractions and this potential can be utilised in the full interest of Pakistan with the help of proper planning and infrastructure.
One thing that is needed the most is seriousness on the part of those who are at the helm of affairs. Federal and provincial governments must allocate funds for the uplift of tourism in the budget so that annual tourism activities might be planned and executed. Useful concessions should also be introduced for the tourism companies operating privately. Tourism corporations and boards are already working in the country at federal and provincial levels and a long list of experts and professionals is already associated with those forums and budget 2022. Our rulers must consult with the tourism specialists and financial experts to devise better and sustainable policies which can be run as per modern and international standards. Public-private partnerships, new destinations, international collaborations, tourism-based academic research and many other initiatives can be introduced or sped fast. In short, a comprehensive financial planning must be introduced for the tourism sector in Pakistan. It will not only bring revenue to the national exchequer but also create positive image of the country.
At the end, I would request federal and provincial governments of Pakistan to prioritise tourism sector in their budgets to engage the youth of Pakistan in healthy and energetic activities and make Pakistan a true hospitable global tourism destination.
Editorial