HP News Desk
Asia Dye Tech; a renowned food colour company has been awarded the brand achievement award yesterday here at Governor House Lahore. The award was presented by Punjab Governor Muhammad Baligh ur Rehman to Asia Dye Tech CEO Abdul Mateen Chughtai.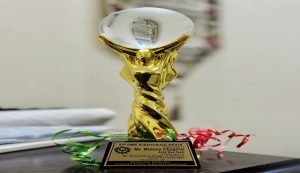 Speaking at the occasion, Chughtai said that it is honour for Asia Dye Tech that its services to the food industry are being recognized by the government also. Asia Dye Tech is always there to serve the industry and provide high quality food colours.
It is noteworthy to mention here that Asia Dye Tech colours are used in baking, patisserie and other items. They are widely appreciated by chefs. The company also sponsored Pakistan Culinary League, celebration of International Chefs Day and other events conducted by the Chefs Association of Pakistan.
Featured
News