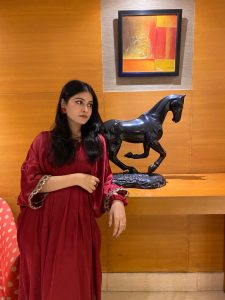 Hospitality is a full-time job and a vast industry that offers various career opportunities across multiple hospitality fields like Travel and Tourism, Food and Beverages, Accommodation, Entertainment, and Recreation. Each of these categories may emerge significantly in a developing country like Pakistan. Pakistan is now taking the hospitality Graduate industry to new heights to meet worldwide standards. This industry deepens the relationship between various countries by promoting tourism, food, and recreational activities.
3Cs of Hospitality:
Three C's in the hospitality industry must be followed to maintain hassle-free relations. They include communication, convenience, and choice.
Make yourself available for your guests and listen to their queries. Create a comfortable and reliable flow of communication between you and your visitor.
Provide convenience to your guests. Make them feel at home. Giving your all in a professional manner to your clients will leave a lasting effect on them.
Create a differentiation by giving a choice to your customers. It is the third C in the industry. Let customers choose which way is better for them. For example, your customer travels from another country and wants to reserve a hotel way before he/she arrives at the spot. Give them a choice to make a reservation online to lessen their burden. Don't restrict the travel and arrival process for your guests. Give them multiple options so they can prefer you over others. Plus, give all service options to your staff so they can tackle the clients in any appropriate way possible.
Career Opportunities in Hospitality Industry:
If you have enough industry experience, it's time for you to excel in your career. Grab your skills and get to your destination. The hospitality industry is bursting with job and career opportunities. Some of them include the following;
Event planner
Chef
Hotel manager
Restaurant manager
Fast food site owner
Catering manager
Public house manager
Tour guide
Tourism officer
Human resource officer
Retail manager
Marketing executive
And the list goes on. The hospitality Graduate industry is blooming yearly, giving national and international career opportunities for young students seeking education in Hospitality Management. If you have a knack for this field, have convincing power, communicate well, and have managerial skills, then this is where you belong. Choose your desired sector and start your journey from scratch to become a pro hospitality expert.
Major Employers:
If you don't know where to start, you can start searching for these sectors and keep yourself up-to-date regarding the jobs and career prospects they offer. Major employers in this industry include;
Hotel and restaurant chains
Event management companies
Pubs and bars
Exhibition centers
Airlines
Universities
Colleges
Local authorities
Armed forces
Assemble the skills these industries need and train yourself according to the employer's demand. For example, most hotel chains offer high-end chefs and other jobs to young talents and pioneers who work independently from any online or physical channel and have a knack for cooking and baking. Create your online appearance and be visible so that companies can target you.
Entrepreneurship:
Start working for yourself if you have a business mind and want to be your own boss. Start your own business, whether it is small or major. Take the first step towards your goal and be an entrepreneur. There are many entrepreneurs solely in Lahore who started their businesses from scratch and are now working nationwide. It's never too late to start building your future.
Blogs
Featured