Muhammad Sharif
To pay homage to Chefs and remember their contributions to society and the food industry, the Chefs Association of Pakistan (CAP) and College of Tourism and Hotel Management (COTHM) celebrated World Chefs Day today here at Alhamra Hall, Mall Road, Lahore.
A large number of chefs from all over Pakistan joined the ceremony. Punjab Food Authority (PFA) DG Mudassar Riaz Malik and Deplex Saloon CEO Mussarat Misbah were guests of honor at the occasion. Renowned journalist Mujeeb ur Rehman Shami and different other showbiz and media personalities were also present at the occasion.
Starting with a ceremonial walk to pay tribute to the chefs all over the world, especially in Pakistan, the balloons were released. After that, the chefs gathered in Alhamra Hall 1. A few verses from the Holy Quran were recited, and then CAP Secretary General and COTHM founder and CEO Ahmad Shafiq gave the welcome address.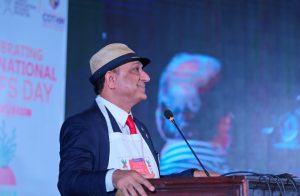 Shafiq highlighted the importance of chefs and paid tribute to the determination and endeavor of white coat heroes. He said chefs are real contributors to the hospitality and food industry worldwide. We have gathered here to remember chefs' contributions to the industry and society.
Shafiq added that CAP is the national association of Chefs working for the betterment of chefs all over Pakistan. Chefs are the beautiful face of Pakistan. They are promoting Pakistani cuisine all over the world, he further said.
After his address, a video message from the National Culinary Team of Pakistan (NCTP) Captain Chef Raees and a video regarding CAP's journey were played on the screen. Chef Raees congratulated all chefs on this day. He motivated young chefs joining the industry after getting culinary education.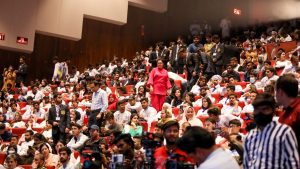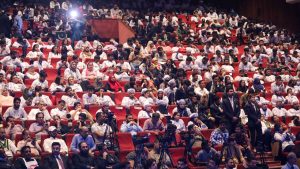 CAP Corporate Vice President Waqar Ilyas also delivered a speech highlighting chefs' contributions to the corporate sector. He said that the food industry is progressing rapidly, and the young chefs in this field will have a brighter future.
Later, prizes and certificates were distributed among the young World chefs Day who had participated in different competitions held under the umbrella of CAP. These competitions were held in different categories ranging from Pakistani food to Fast Food.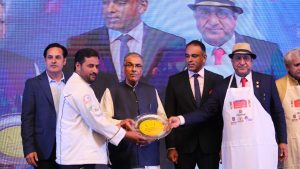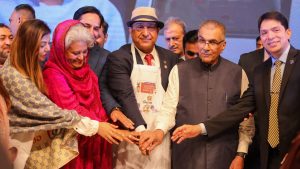 After that, souvenirs, shields, and certificates were presented to different industry leaders, culinary instructors, entrepreneurs, and young culinary ambassadors to pay homage to their contributions to the industry. Chef belts were also awarded to senior chefs.
Different food companies had also placed their stalls and offered huge discounts for chefs. They also offered free food sampling and tasting to all the participants. At the end of the ceremony, refreshments were served among the guests.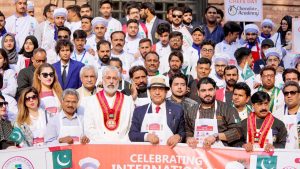 Featured
News
Uncategorized