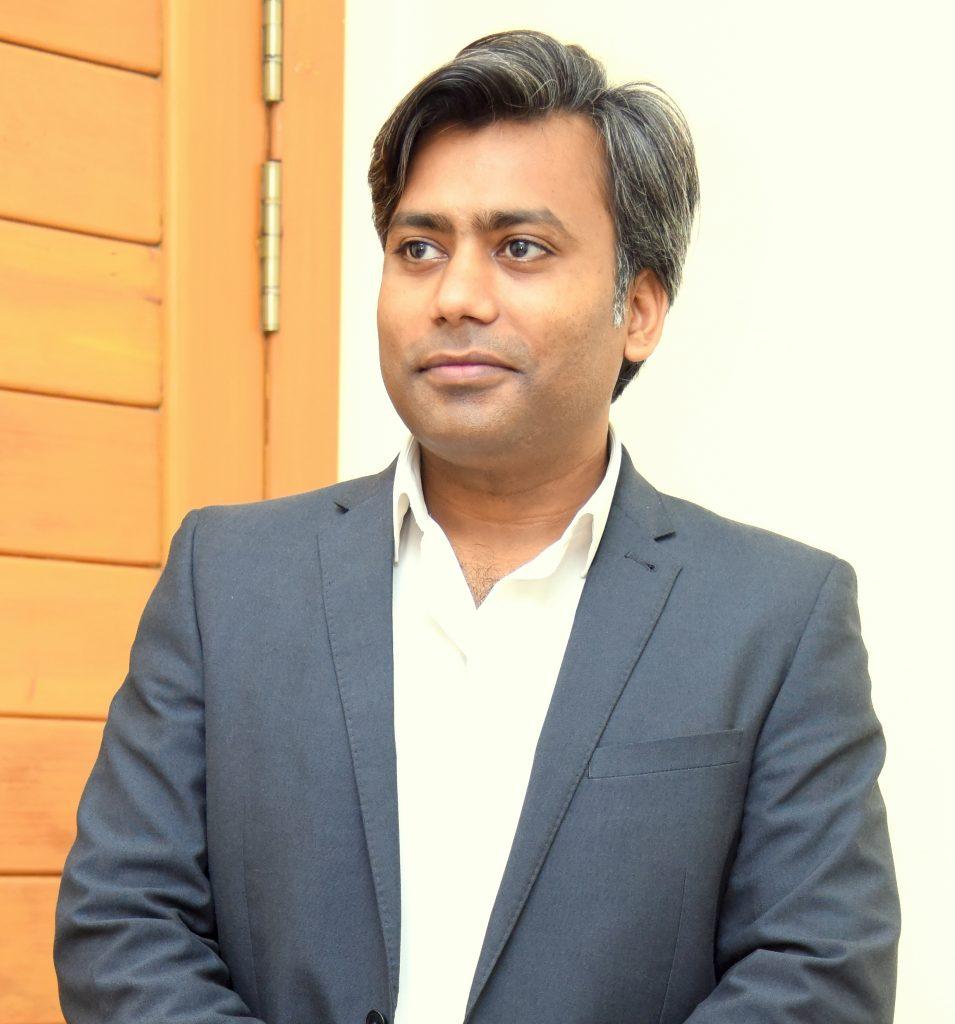 Chefs Association of Pakistan in strategic partnership with College of Tourism & Hotel Management (COTHM) celebrated International Chefs Day in the 15 cities of Pakistan including Lahore, Islamabad and Karachi on Wednesday in Lahore.
Reportedly, CAP which is the only national chefs association of Pakistan affiliated with the Worldchefs, Paris organized a series of weeklong cooking competitions among the trained chefs in Lahore to celebrate International Chefs Day (Int'l Chefs Day) with professional zeal and zest.
Winners of the competitions were announced during the event and certificates and prizes were distributed among them.
Provincial Minister for Social Welfare and Treasury Syed Yawar Abbas Bukhari graced the event as chief guest while renowned journalist and TV host Sohail Warraich and Danish Chef Casper Bogeskov Jensen joined the event as the guests of honour.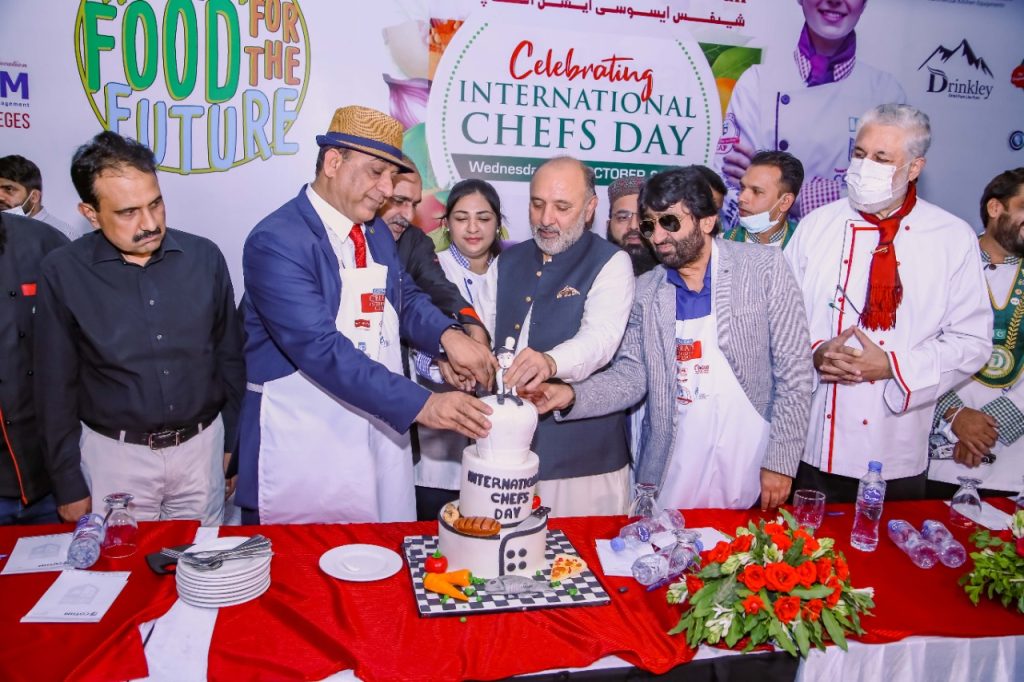 Officials and representatives of the sponsoring brands Shangrila, Ambassador, KnN's, Nestle, Seasons Oils and Drinkley Water were also present on the occasion.
CAP Patron-in-Chief Rao Zubair Khan, CAP Secretary General Ahmad Shafiq and CAP Vice President – Corporate Waqar Ilyas, Zaheer Ahmad and Shahid Qadir welcomed the guests on the venue.
Syed Yawar Abbas Bukhari while talking to the audience said that chefs are the magicians who change the moods of the people with the taste in their hands. He encouraged the young and professional chefs to be market leaders in future.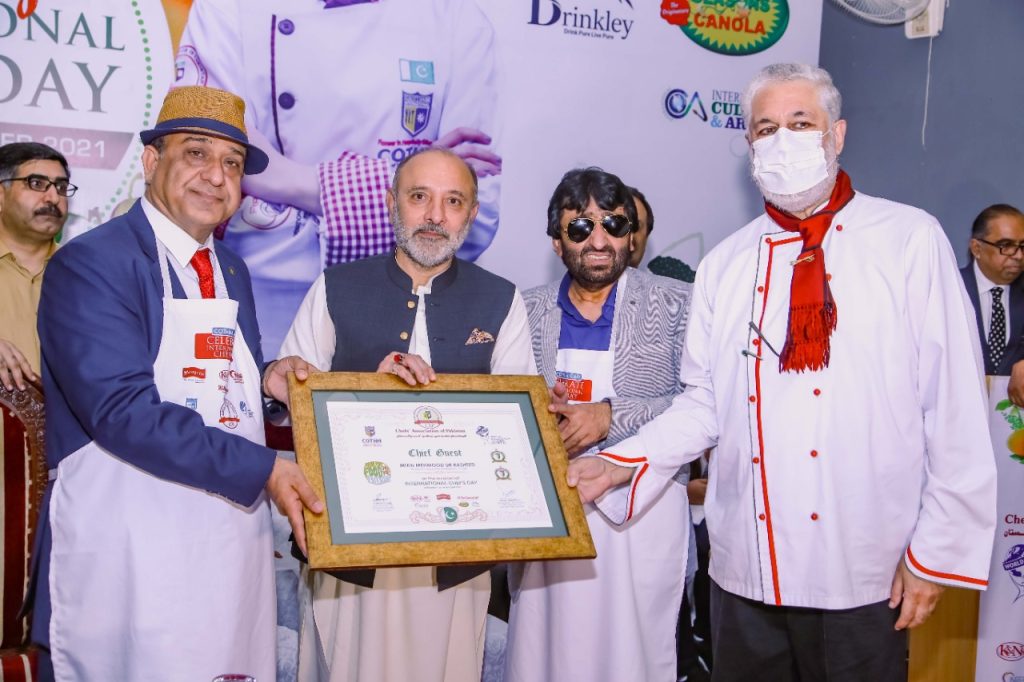 Rao Zubair Khan said that the winners of the culinary competitions have proved that cooking is a skill that is learnt professionally.
Ahmad Shafiq appreciated the winners and told them to get ready for the future culinary competitions including World Cup 2022.
Chef Casper said that we need to change our eating habits and bring more vegetable choices in our day-to-day eating.
All the officials and representatives sponsoring the event were respectfully called upon the stage to receive their acknowledgement shields.
A large number of professional and under-training chefs who attended the event keenly was also served with refreshments at the end of the event.
Featured
News