HP News Desk
Germany's largest private education group F+U is visiting COTHM these days to explore some possible avenues of collaboration between the two organisations. The purpose behind this important visit is just to uplift the hospitality education in Pakistan.
As per details, top management of F+U which is the largest private education group of Germany is on the visit of  College of Tourism and Hotel Management (COTHM) Pakistan.  F+U Educational Group Germany Chairman Dieter Hans and F+U Educational Group GM Jongen Tatjana Cathrine who are officially visiting the largest group of hotel management colleges in Pakistan 'COTHM' are also meeting the students to discuss their future career pathways in Germany. COTHM has proposed the F+U Group to get Pakistani students enrolled in their apprenticeship program so that they may utilize their youthful energies for the better interest of both the countries.
The high-profile visit is coordinated by City Parliament – Heidelberg, Germany Member Waseem Butt who is is known for working for the uplift of skillful Pakistani youth.
While talking to media, Waseem Butt said that COTHM Pakistan is a leading hospitality and tourism management institute in Pakistan, while F+U Group is the largest private education group in Germany and their collaboration can create an innovative educational platform that can benefit both the countries.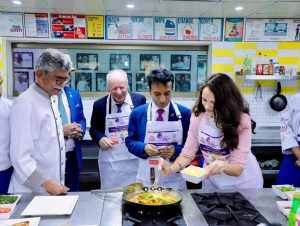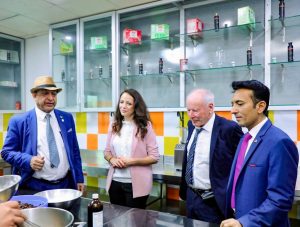 he added that through this collaboration, students and faculties from both institutes would have the opportunity to participate in exchange programs, joint research projects, and academic seminars. The partnership might also offer students the opportunity to pursue international degrees and certifications, he further said.
F+U Educational Group Germany Chairman Dieter Hans said that he knows COTHM and its CEO Ahmad Shafiq since last many years for their service to the hospitality industry. He further said that Pakistani youth is amazingly talented and their skills can be perfectly utilised in Germany. He also said that COTHM and F+U may collaborate in multiple areas to get Pakistani youth  accommodated in the educational system of Germany.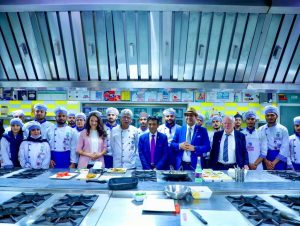 F+U Educational Group GM Jongen Tatjana Cathrine said that she is truly impressed by the hospitality of Pakistani people and she would definitely love to work with COTHM.
Speaking on the occasion, Ahmad Shafiq, CEO COTHM Pakistan, said, "We are excited to have some fruitful partnership with F+U Group and provide our students with the opportunity to gain international exposure. He also also said that this collaboration would allow our students to expand their knowledge and skills and enhance their employability prospects."
Featured
News