HP Newsroom
In a remarkable display of talent and dedication, College of Tourism & Hotel Management (COTHM) Pakistan & Dubai has secured the prestigious bronze medal at the 30th Annual EURHODIP Conference held in Famagusta, North Cyprus. This significant award that was achieved by one of the hospitality students Masooma Fiza Mustafa underscores COTHM's commitment to excellence in education and its active participation on the global stage.
https://www.facebook.com/1495238021/videos/pcb.10231961563730685/1252017212160619
The EURHODIP (European Association of Hotel and Tourism Schools) is a renowned international association dedicated to supporting education and training in the hospitality and tourism industry. With over 120 member schools from more than 30 countries worldwide, EURHODIP plays a pivotal role in advancing the standards and principles of education in this dynamic field.
https://www.facebook.com/COTHMPAKISTANOFFICIAL/videos/1741668299589528
The 30th Annual EURHODIP Conference, hosted by Eastern Mediterranean University (EMU) Faculty of Tourism, brought together representatives from around the world to celebrate education, cultural diversity, and the values that bind us together. The event, which took place from November 1 to 5, 2023, provided students and teachers with a unique platform to enhance their skills, explore new cultures, and engage in valuable knowledge exchange.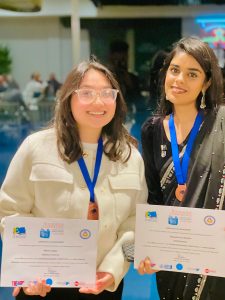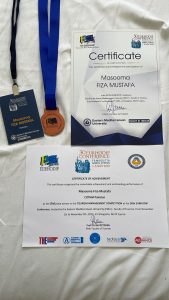 COTHM Pakistan & Dubai proudly acknowledges the outstanding achievements of its students who participated in the conference. Sadia Suman Faisal, Masooma Fiza Mustafa, Hanzla Abdul Rehman, and Talha Zia represented the institution with zeal and enthusiasm, showcasing their talents on a global stage.
Their remarkable performance at the conference not only brings honor to COTHM but also reinforces the commitment of the institution to providing high-quality education and fostering global connections in the field of hospitality and tourism.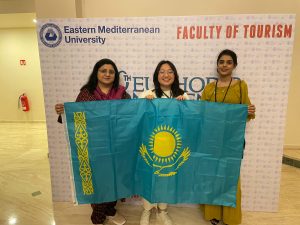 The bronze medal earned by COTHM is a testament to the dedication and hard work of both the students and their mentors.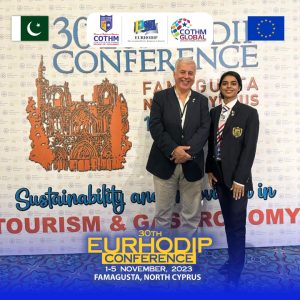 COTHM Pakistan & Dubai is proud to have been part of the 30th Annual EURHODIP Conference and looks forward to continued engagement in the global arena of hospitality and tourism education.
Featured
News