Staff Report
Punjab Inspector General (IG) Police Prisons Mian Farooq Nazir today visited College of Tourism and Hotel Management (COTHM) Lahore where COTHM CEO Ahmad Shafiq gave him a detailed orientation to the college's teaching faculties and departments.
"COTHM is serving Pakistan well by making students skilled in culinary, baking, tourism, aviation and hospitality sectors and thus making the youth employed. Students after graduating from here will be able to serve Pakistan by launching their own startups", IG said. COTHM is contributing to Pakistan in real sense. It is not only serving Pakistan but its graduates are also serving all over the world, he added.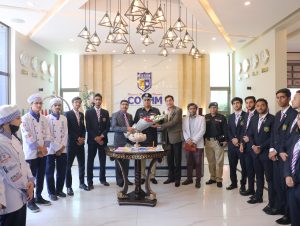 Ahmad Shafiq briefed him about different courses being offered at COTHM. He also highlighted the importance of personal hygiene, food safety, and nutrition value of food.
"I am much impressed by the courses taught here. COTHM has state of the art facilities for students and it equips them with skills. This institute offers degree with skills and thus makes the youth employed.
COTHM has much more to offer for students. It will be easier for them to get a job or start their own online business after the completion of their degree program, he added.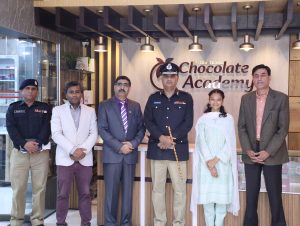 COTHM CEO Ahmad Shafiq also gave Nazir a tour to the Chocolate Academy where Chocolate Academy CEO Ms. Zainab Shafiq welcomed him. She briefed him about Chocolate Academy and courses being offered here. She said that in Chocolate Academy children are taught to make Chocolates. It creates a sense of giving, sharing and caring among children while adults are equipped with hand on training for entrepreneurship.
In the last, he thanked COTHM CEO Ahmad Shafiq for inviting him to visit the college.
Featured
News