HP Newsroom
Culinary Arts students from College of Tourism & Hotel Management (COTHM) participated in the recording of ARY TV Channel's comedy Show Hoshyarian on December 08, 2021 as audience.
COTHM's students of Graduate Diploma in Culinary Arts took part in the recording of ARY TV Channel's comedy show Hoshyarian and presented a gift of food items to the crew of the program.
At least 25 students under the supervision of COTHM TV Director Fraaz Mahmud Kasuri participated in the event as audience and presented different food items to the celebrities.
Host Haroon Rafeeq, co-host Irza Khan, comedians Sardar Kamal, Saleem Albela, Agha Majid and other crew members tasted the food and appreciated the students for their effort.
At the end of the show, the students enjoyed the refreshments and had a group photograph with the crew of the show.
Before sitting in the show, the students had a brief visit of Behria Town's famous Eifel Tower as well.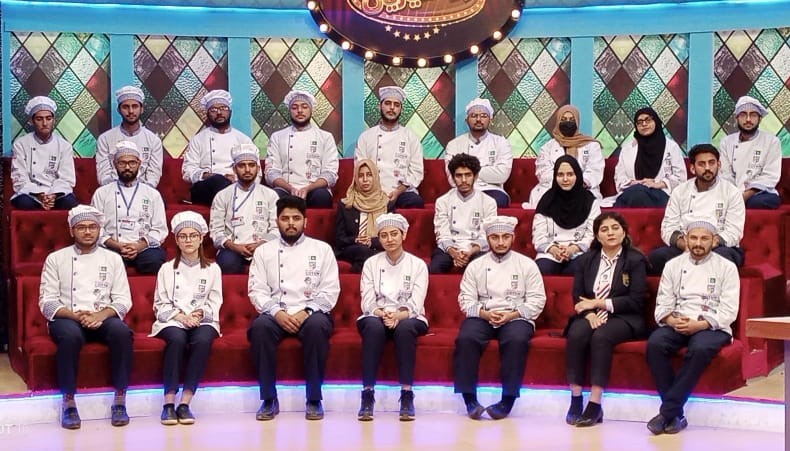 Featured
News