HP Newsroom
Diet Studio, on August 19, 2023, arranged an enlightening 'Balancing Diabetes with Delicious Choices' workshop that aimed to educate the participants on preparing healthy and delicious meals modified to the needs of diabetic patients. Each recipe was designed to cater to the dietary requirements of diabetic patients. The recipes emphasized balanced ingredients, portion control, and appropriate cooking techniques that contribute to stable blood sugar levels.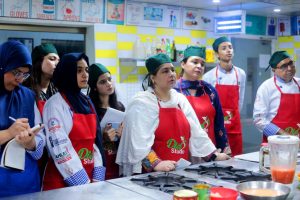 Renowned Chef Naeem, Executive Chef at Sweet Affairs, made five healthy & calorie-counted recipes. An interactive Q&A session was also the part of workshop, providing participants with a deeper understanding of diabetes management through dietary choices. The workshop was designed to empower attendees with the knowledge and skills to cook wholesome meals that support a diabetic-friendly lifestyle.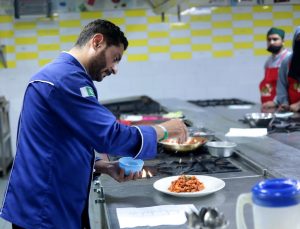 It is worth mentioning here that Diet Studio is being run under the supervision of professional nutritionists & food safety experts. Currently, it is also running a meal service from where calorie-counted meals can be ordered & delivered to your doorstep.
Featured
News