Staff Report
In preparation for the holy month of Ramadan, Diet Studio; the sister organization of College of Tourism and Hotel Management (COTHM) organized a one day Ramadan special workshop yesterday here at COTHM.
The workshop aimed to help attendees better understand how to maintain a healthy diet and lifestyle during the month of Ramadan and told people about different healthy and calorie counted recipes by using healthy ingredients.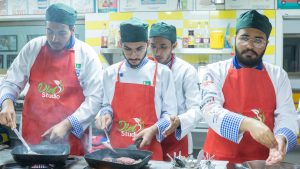 In the month of Ramadan, many people struggle to find a balance between their spiritual obligations and maintaining a healthy lifestyle. The one-day workshop guided participants and advised about how to achieve this balance.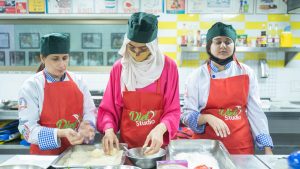 The workshop was led by executive chef Usama Asghar and his team comprising of experienced nutritionists and dietitians who covered a range of topics such as meal planning, hydration, portion control, and healthy eating habits. Participants also learnt about how to make healthier food choices during Ramadan and how to prepare nutritious meals for Iftar and Suhoor.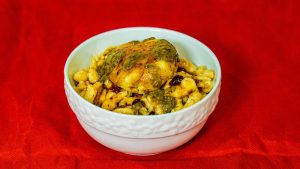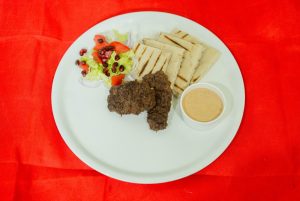 In the workshop, executive chef Usama Asghar made 5 healthy Ramadan recipes named Bread Pockets, Dahi Phulkiyaan, Potato Cheese Balls, Double Decker Sandwich and Doner Kebab. Iftar platter boxes were also provided to each participant, to make their iftar more delicious. This workshop was full of hands-on learning and training experience. The workshop ended with a certificate distribution ceremony.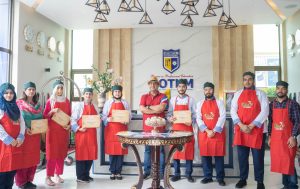 Featured
News