Pakistan pavilion at Expo 2020 Dubai has brought a big success to Pakistan by winning 'Best Dubai Expo Exterior Design Pavilion' award at Dubai Expo.
The prestigious award is given by The Burj CEO for developing the best concept for the exterior design of a pavilion at the Expo 2020.
Since its establishment, Pakistan pavilion has been in news for its scenic exterior and beautiful interior among all 192 pavilions set up there at the Expo 2020 Dubai.
As per sources, the Pakistan pavilion has got The Burj CEO award for the 'Best Dubai Expo Exterior Design Pavilion'.
It is pertinent to mention that the Pakistan pavilion is designed by the celebrated artist and the exterior designer from Pakistan Rashid Rana.
Last week, Rashid Rana has also got the Sitara -E- Imtiaz (civilian award) in recognition of his achievements in the field of fine arts in Pakistan.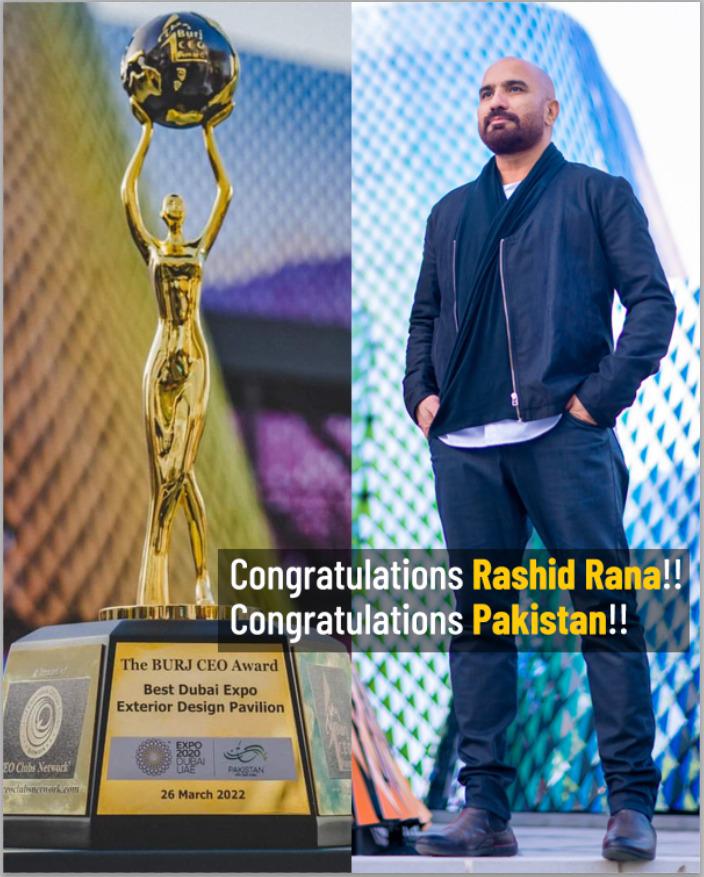 Featured
News