By Quratul Ain
With the purpose to create awareness about the importance of mountains, a seminar was held in the College of Tourism and Hotel Management COTHM Islamabad by Alpine Association Islamabad to celebrate International Mountain Day.
The students from COTHM attended it. Alpine Club of Pakistan president Abu Zafar Sadiq made a presentation on challenges and opportunities of Pakistani mountains for youth. He after sharing details of mountain ranges, peaks, glaciers and mountain sports in Pakistan, highlighted their importance for conservation to cope with the situation of climate change threatening sustainability of mountains. Zafar also introduced opportunities of sports tourism in the country. The mountaineering and mountaineers of Pakistan were also highlighted.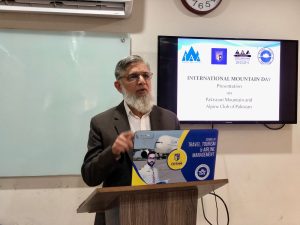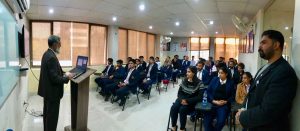 Besides, sports, recreational, the presenter stressed the need to benefit from outdoor pursuits particularly in mountains to learn basic life and leadership skills for youth. He also enlightened how mountain sport tourism has wide scope of jobs for tourism students, particularly equipped with skills. Zafar appreciated the high standard of quality education and training imported to the students of COTHM.
COTHM Islamabad director Muhammad Hanif later thanked Abu Zafar ACP president for his continuous engagement with the students. He assured that their students shall participate in the events of Alpine Club of Pakistan being organized at eve of International Mountain Day.
Featured
News