HP Newsroom
The Lahore Restaurant Association (LRA) has opposed the recent unilateral directive by the Punjab Government to shut down dine-in services at restaurants from Thursday to Sunday under the guise of smog mitigation.
The office bearers and the executive members of LRA held an important press conference at the Lahore Press Club on Wednesday and rejected the smart lockdown directives issued by the Government of Punjab.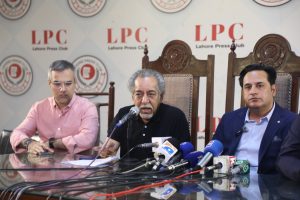 LRA President Nisar Chaudhary while talking to media said that LRA rejects the decision to close dine-in services without prior consultation with the restaurant industry. As the second-largest employer in the province, the restaurant industry has valuable insights and expertise that could have been incorporated into the decision-making process, he said while adding that by ignoring the LRA, the authorities have missed an opportunity to develop a more effective and sustainable smog mitigation strategy that takes into account the unique challenges and contributions of the restaurant industry.
LRA Chairman Kamran Sheikh said that LRA emphasizes the economic importance of restaurants, stating that they are not just eateries but economic engines that employ millions and contribute significantly to the local economy. The closure of dine-in services threatens the survival of many restaurants, putting the livelihoods of thousands of workers at risk, he said adding that such a decision could have a cascading effect on other businesses and industries that depend on the restaurant sector, further exacerbating the economic downturn.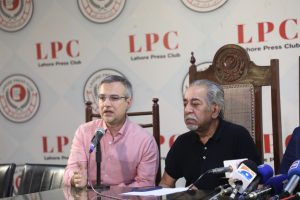 LRA Executive Member Habib Khan said that LRA challenges the effectiveness of the dine-in service closure as a means of combating smog. He argued that this measure fails to address the root causes of smog, which are primarily industrial emissions. He suggested that a more holistic approach that targets the core sources of smog is necessary to achieve lasting improvements in air quality.
LRA Executive Member Raza Ahmed pointed out that the restaurant industry is still in a fragile recovery phase following the COVID-19 pandemic. The closure of dine-in services could further strain the resources of restaurants, making it difficult for them to maintain operations and retain employees. This could set a dangerous precedent for future economic instability in the sector.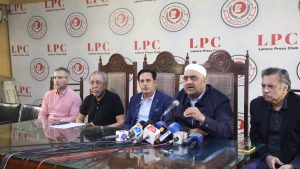 All Pakistan Traders Association Chairman Naeem Mir while concluding the press conference called for an immediate reevaluation of the dine-in service closure directive. He also demanded a seat at the table in policymaking that affects the restaurant industry and its workforce.
Featured
News