HP Newsroom
The Lahore Restaurants Association (LRA) held a highly significant meeting at its head office on July 24, 2023, where multiple key challenges faced by the restaurant industry were discussed. The meeting brought together prominent members of the association, including President Nisaar Chaudhary, Secretary General Ahmad Shafiq, Head of Legal Affairs Raza Ahmad, and esteemed Executive Members Ammar Mohsin, Amina Khalid, Fawaz Sheikh, Muhamamd Yaseen, and Mr. Haroon.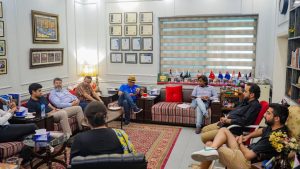 During the productive gathering, several critical issues were thoroughly deliberated upon, and the participants reaffirmed their unwavering commitment to tackle them head-on, ensuring the progress and success of the restaurant sector in Lahore.
Acknowledging the significance of a legally sound team for restaurants, the LRA addressed the pressing legal concerns faced by the industry. The association pledged to work closely with the legal experts to get maximum relief in multiple court cases filed by the association.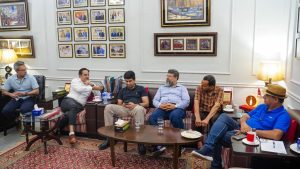 Recognizing the impact of operational timings on both businesses and customers, the LRA engaged in a constructive dialogue about optimizing and rationalizing restaurant hours. The participants stressed that all efforts must be made to get the restaurants relieved from the time restrictions issues.
The meeting also highlighted the challenges encountered by the restaurants regarding food licensing and compliance. The LRA decided to collaborate with regulatory bodies to resolve the licensing issues, and facilitate restaurateurs in obtaining necessary permits without spending hefty amounts.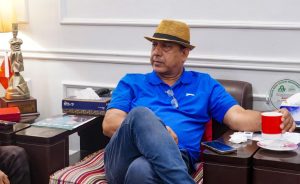 President Nisaar Chaudhary, and Secretary General Ahmad Shafiq, expressed their gratitude to all the participants for their active engagement and invaluable contributions to the discussion. They acknowledged the passion and dedication displayed by restaurant owners in Lahore, emphasizing the association's commitment to support their aspirations and protect their interests.
The Executive Members, Ammar Mohsin, Amina Khalid, Fawaz Sheikh, Muhamamd Yaseen, and Mr. Haroon, demonstrated solidarity and unanimity in their vow to collectively address the industry challenges. They emphasized that their combined efforts will foster a more robust and thriving restaurant landscape in Lahore.
About Lahore Restaurants Association (LRA)
The Lahore Restaurants Association (LRA) is the only prominent body representing the interests of restaurant in Lahore. The association strives to promote growth, excellence, and professionalism in the hospitality industry while acting as a unified voice for its members.
Featured
News