HP Newsroom
Punjab Governor Baligh ur Rehman held a significant meeting with the executive body of the Lahore Restaurants Association (LRA), where pressing issues related to the restaurant industry were discussed. The meeting brought together key figures from both sides, fostering a dialogue that aims to address concerns and improve the operating environment for restaurants in the region.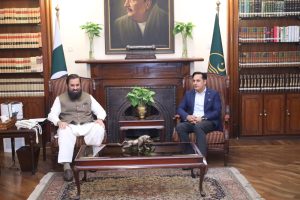 The meeting saw the presence of notable individuals, including LRA President Nisar Chaudhry, LRA Secretary General Ahmad Shafiq, LRA Media Advisor Zulfiqar Rahat, LRA Manager Fraaz Kasuri, and executive members Ammar Mohsin, Adnan Ilyas, Fawaz Sheikh, Mansoor Zaighum, Usman Riaz, Khurram Shahzad, and Habib Rehman Khan. Their collective representation underscored the importance of the discussions that transpired during the meeting.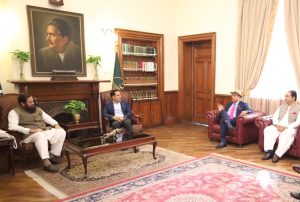 During the meeting, the LRA's executive body presented several pressing concerns faced by the restaurant industry in Punjab. Among these concerns, they emphasized the need for the restaurant industry to be granted official industry status, a step that could bring about various benefits and recognition.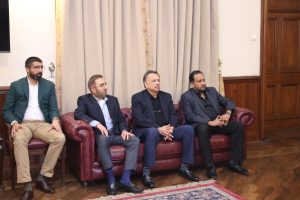 Another pivotal matter discussed was the appeal to revoke time restrictions imposed on restaurants, allowing them greater flexibility in their operating hours. The participants also requested the placement of an LRA representative on the board of the Punjab Food Authority to ensure that the restaurant sector's interests are represented effectively.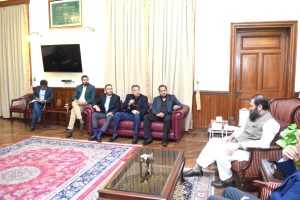 Governor Baligh ur Rehman demonstrated a keen interest in the concerns raised by the LRA's executive body. He assured them of his office's prompt support in addressing these issues. The commitment to collaborate closely and work toward solutions was evident throughout the meeting.
The governor's receptiveness and willingness to support the restaurant industry's growth and development in Punjab left the LRA's executive body encouraged and optimistic about the future.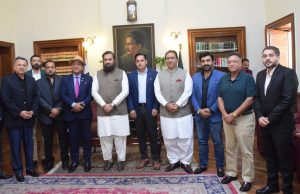 This meeting between Punjab Governor Baligh ur Rehman and the Lahore Restaurants Association exemplifies the importance of dialogue and cooperation between government bodies and industry representatives. It signifies a positive step towards addressing challenges faced by the restaurant sector and ensuring its continued growth and prosperity in the region. The commitment to finding solutions bodes well for the industry's future, and stakeholders are hopeful for positive outcomes in the near future.
Featured
News