Students of Grand Diploma in Chocolate Academy displayed different desserts here at Chocolate Academy Pakistan. The future chocolatiers, under the supervision of Chef Faiza Iqbal, made and displayed a variety of cakes and pastries including Mousse, Crème-Brulee, Mango Mousse, Macaron, Puff Pastry, Saint Honore, Almond-Praluine, Opera, Coffee, Buttercream and Granache.
Participants of the Grand Diploma in Chocolate & Desserts Art are trained with advanced knowledge and skills about fine baking, French pastry, ice cream, English breakfast, breads and chocolate skills, helping to improve their ability to find opportunities in the field of patisserie.
The state-of-the-art facility of Chocolate Academy and expert trainers impart the skills which help every baking enthusiast rise. In addition to that, Chocolate Academy's strong links with the industry ensure that the students will be well-placed if they are looking for the opportunities to enter the sector.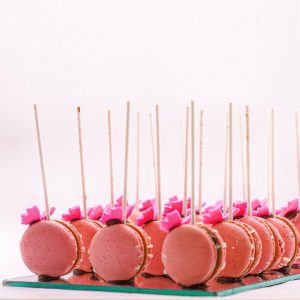 Featured
News