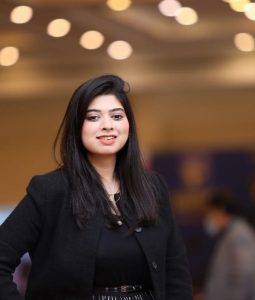 What Giramondo Globe Trotter and the team have achieved in just a little time is remarkable. Situated in the heart of Lahore, a relatively new addition to Lahore's eateries, offering that is here to stay.
The interiors of the restaurant also project the beautiful art work and paintings on the walls, which makes the atmosphere lively and happy. The décor is eclectic, thanks to careful lighting, the overall effect is nothing if downright cinematic.
The wall paintings will definitely take you to a different world where culture and cooking come together to take the guests on a roller-coaster ride of exploring spices and indigenous dishes.
The restaurant is rightly a heaven for people who love food in peace and calm, away from the bustle of city. Giramondo indeed provides a peaceful and tranquil where staff takes utmost good care of your dining.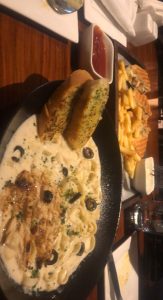 The scrumptious chicken strips exemplified what a good appetizer should be – fun and refreshing to get your palate ready for the rest of the food. There was a sour zing added to augment the crunchy layer.
The culinary repertoire is much broader with a variety of kebabs and juicy spiced meat. The main attractions of the menu are Paninis, Pasta Primavera and Shahi Thaal that arrives with smoked onion and an exquisite red chili flavor, the kind of simple accompaniments red meat lovers extol the virtues of, while the blazing skin mutton chops glimmers on the plate. You can taste the quality of the sourcing in each flaky forkful.
Other hits include Alferedo pasta tossed in delicious white sauce with chunks of chicken and oh so delightful caramel pastry. This is one of the must-try items after you have a delicious meal.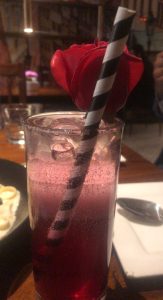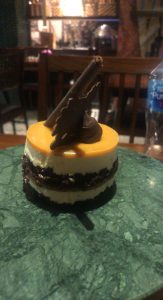 The beverage section in the menu has a lot to offer. But, the start of the show is Rose Lady.
The vibe: With polished staff, a lush dining room and cinematic lighting, Giramondo espouses the kind of modern glamour many restaurants reach for, but never achieve.
The food: Diverse food options that would please even the pickiest eaters. Must-orders include the Shahi Thaal, Bengali Vegetable Jalfrezi, Indian Mutton Tawa Qeema and West Coast Burger.
The drink: Top-notch color-coded cocktails that include blue lagoon, passion fruit drink and rose lady.
Featured
News