HP Newsroom
College of Tourism & Hotel Management (COTHM) celebrated World Pizza Day on February 9 and above 700 culinary students participated in live Pizza Innovation Competitions in two days.
World Pizza Day is celebrated around the globe on February 9 every year but COTHM Pakistan & Dubai celebrated the day in Pakistan for the very first time.
Above 700 culinary students participated in the two-day Pizza Innovation Competitions held in connection with World Pizza Day and made some very good looking and tasteful pizzas.
Shangrila – the food experts, Papa John's Pakistan and KnNs sponsored the event to encourage the foodies' love for pizza.
Shangrila, as product-support, provided all the students with its Pizza Sauce which was used during the two-day pizza making competitions.
Papa John's Pakistan sponsored case prizes for the winners of the competition and also distributed 40% discount vouchers among all the participants while KnN's offered the product support during the two-day competitions.
Shangrila Regional Sales Manager Amir Arshad and Papa John's Pakistan Marketing Head Adil Saleem visited the competitions and interacted with participants.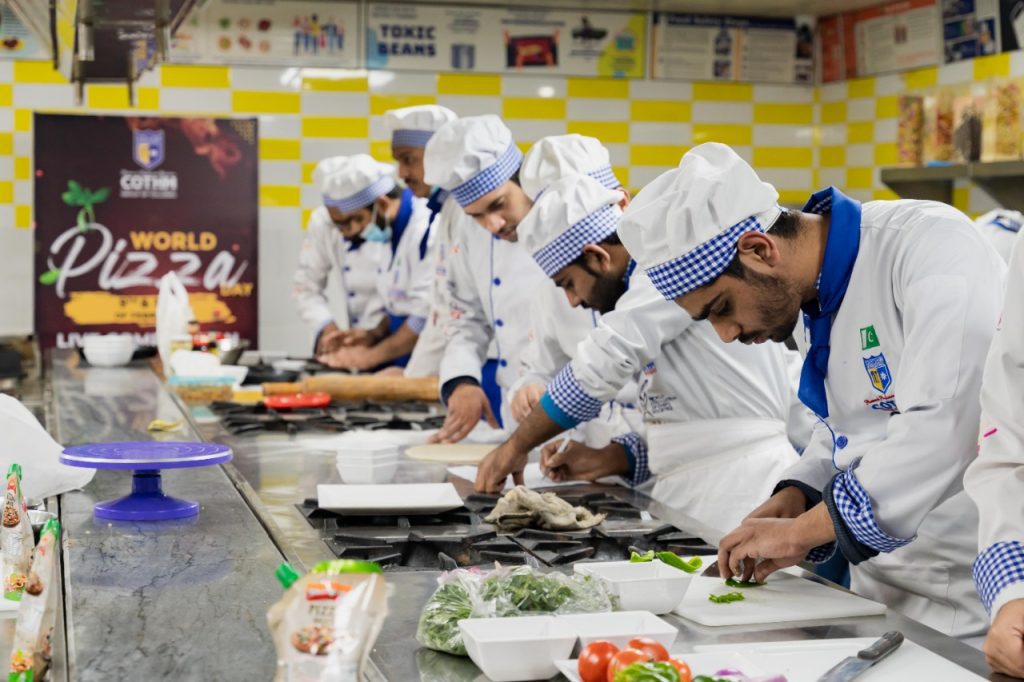 Amir Arshad while talking to media said that Shangrila believes in supporting food competitions for the encouragement of the chefs' fraternity.
Adil Saleem said that it's good to see so many pizza enthusiasts at one place and it shows that pizza industry has a future in Pakistan.
COTHM CEO Ahmad Shafiq said that activities like World Pizza Day must be celebrated and enjoyed to keep our food side aligned with modern international practices.
At the end of the second day of competitions, Federal Minister of Education Shafqat Mehmood's spokesperson Shanila Ali distributed cash prizes and certificates among the winners.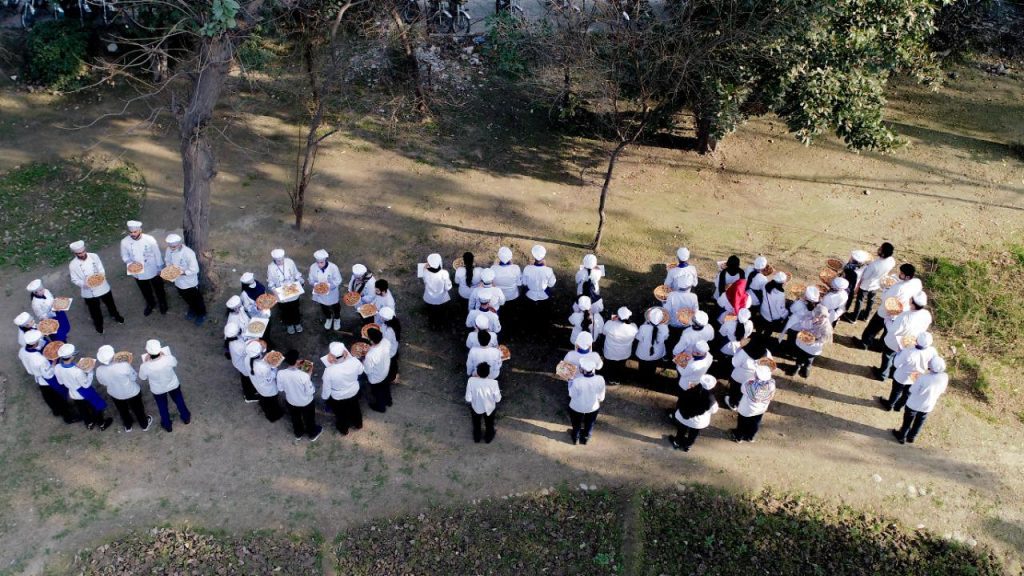 Featured
News