Staff Report
For the first time in the history of Pakistan, Worldchefs, Paris on March 14, 2023 arranged its Judging Seminar at Royal Palm Golf & Country Club, Lahore to train the Pakistani chefs about international culinary standards. Worldchefs' approved trainer and internationally acclaimed Chef Domenico Maggi from Italy came to Pakistan to upgrade the skills of Pakistani chefs as per the latest standards and practices of the Worldchefs, Paris.
Aspiring chefs from different regions of Pakistan and other countries participated in the seminar to learn the latest practices being observed by the Worldchefs' approved judges.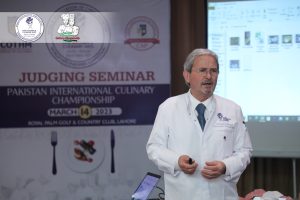 The judging seminar was conducted purely under the strict terms and conditions of Worldchefs, Paris and those who utilized the opportunity have jumped straight into the advanced phase of their professional progress.
The chefs who participated in the seminar would receive a certificate from the Worldchefs that is mandatory to become a Worldchefs Judge. After becoming a Worldchefs Judge, one can attend prestigious culinary events worldwide while developing his/her culinary skills and those of others.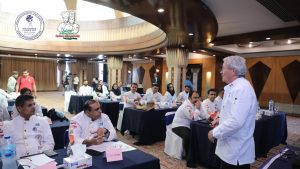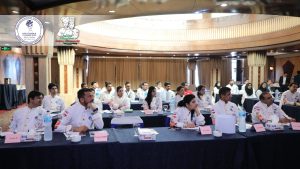 While talking to Hospitality Plus, Chef Domenico Maggi said that Chefs' Association of Pakistan (CAP) must be appreciated for arranging such an amazing opportunity for Pakistani chefs.
After attending the seminar, the chefs were also of the view that they had learnt a lot from their trainer Chef Domenico Maggi and they would definitely move further in this regard to become Worldchefs approved judges.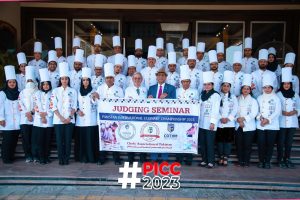 Featured
News