All the eyes are on Prime Minister Shahbaz Sharif that how he would make use of tourism industry sector to add revenue to the national exchequer.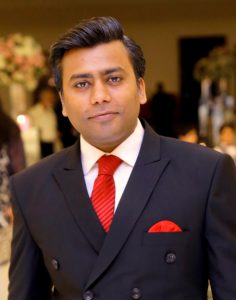 Nobody can stop a country from making progress if it attractive enough for the tourists. All that is needed is to utilize this tourism potential in a proper and useful way. Pakistan, the beloved homeland, is also one of those countries where tourism industry can be promoted for not only local but foreign tourists as well. God has been very kind to our country as it has got all the natural resources and opportunities a piece of land can ever wish for. From desserts to oceans and from mountains to plateaus, everything is originally set in the natural landscape of the country. Other attractions which include food, dresses and artisanal work are also globally used and admired. If everything is so beautifully designed and aligned, why are we not earning much from our tourism industry sector? The only answer is 'non-seriousness on the part of the government s who have always been ignoring or underestimating the power of this wonderful sector. Despite having all the tourism-related attractions in the country, no government has ever thought of making maximum money from this sector. Nobody has ever thought of promoting it as a brand at global level. In the period of last government, it was decided to launch brand Pakistan initiative to let the world know more about Pakistan but the political atmosphere did not let this happen.
Now, when the new government is in office and the things are running smoothly, the branding and promotion of tourism can be done in a systematic way. The best thing is that new Prime Minister Shahbaz Sharif is a dynamic personality and if he takes serious interest in promoting tourism in Pakistan, he can definitely make a difference with the help of his vibrant approach. The very first thing that the new government must do is to preserve, restore and look after its cultural heritage. It should then take care of its natural beauty and take concrete steps to promote the culture of responsible tourism. It should also work on better intra city connectivity for easy and comfortable transportation. It should also introduce free internet facility at all the tourist spots so that the tourists may tell their stories live to the world. It should introduce proper legislation for the tourists and tour operators to avoid any unwanted incident. It should also promote the culture of hospitality and tourism education in an even more effective way so that qualified young generation may join this field. After taking all the necessary steps, the government should finally go for branding tourism in Pakistan by launching a proper slogan just like India promotes its tourism with the tagline 'Incredible India', Australia does the same with the tagline 'There's Nothing Like Australia' while Turkey promotes its tourism with the slogan 'Be Our Guest'.
Now, all the eyes are on Prime Minister Shahbaz Sharif that how he would make use of tourism sector to add revenue to the national exchequer. There is a big support to him from Punjab as his son Hamza Shahbaz has become the chief minister of the biggest province of the country and a lot of tourism activities are performed in this province. It is being anxiously expected from both Prime Minister Shahbaz Shrif and Punjab Chief Minister Hamza Shahbaz to take the tourism sector in Pakistan to new heights with the help of proper planning and better coordination.
Blogs
Featured