HP Newsroom
Lahore Restaurant Association's (LRA) executive body met at its head office today (Tuesday) to discuss multiple issue faced by the restaurant industry currently.
As per details, a large number of the executive members of LRA joined an important meeting at the LRA head office today and discussed some important issues faced by the restaurant industry.
LRA Chairman Kamran Sheikh (Hospitality Consultant), President Nisaar Chaudhry (Executive Director Yum Group), Secretary General Ahmad Shafiq (CEO, COTHM), Legal Committee Head Raza Ahmad (CEO, Bamboo Union) and Executive Members Habib Khan (CEO, Haveli), Ammar Mohsin (Co-partner Rina's Kitchenette), Asad Niazi (CEO, Junoon), Amina Khalid (Communications Head, McDonalds), Humayon Sajid (COO, KFC Pakistan), Fawaz Sheikh (Operation Head, Café Aylanto) and Manager, LRA Fraaz Kasuri attended the meeting.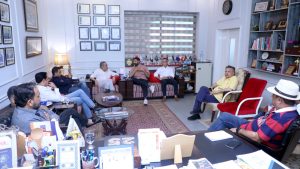 All the participants shared their valuable opinions regarding restaurants' issues and agreed to make collective efforts to combat the challenges faced by the restaurant industry.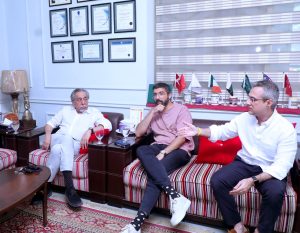 It was decided in the meeting that LRA would hold exclusive meetings with different government bodies for the smooth functioning of the restaurant business.
It was also unanimously decided that LRA would not tolerate any injustice done to the restaurants and keep on struggling for the rights of the industry.
Featured
News