HP Newsroom
According to Aun Chaudhry, the advisor to the prime minister on tourism and sports, there are excellent investment potential in Pakistan's tourism industry, and the government is doing everything it can to promote investment there.
Speaking at the two-day "Travel and Adventure Show's opening ceremony in New York on Saturday, Aun Chaudhry said that overseas Pakistanis and investors can fully capitalise on this opportunity, which will not only help to explore Pakistan's tourism potential but will also promote Pakistan's good reputation internationally.
According to him, with the active involvement of all relevant parties, efforts are being made to promote and highlight Pakistan's rich tourist legacy at all international fora.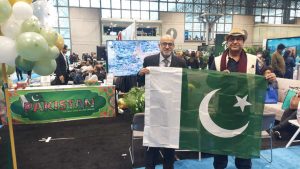 He also praised the Pakistani embassy's cooperation and the efforts of both public and private tourism groups to promote Pakistan's positive image through the hosting of such events.
Rana Aftar Rehman, the managing director of PTDC, spoke on the occasion and provided a quick overview of the organization's intentions and initiatives to maximise the event's benefits.
Sindh Tourism Development Corporation (STDC), Tourism Development Cooperation of Punjab (TDCP), Khyber Pakhtunkhwa Cultural and Tourism Authority (KPCTA), Culture and Tourism Department Gilgit-Baltistan (CTDGB), and Tourism Department of Baluchistan were among the provincial organizations taking part in the event.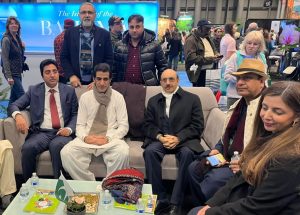 In order to promote Pakistan as a travel destination in the North American market, the Pakistani team also took part in various side discussions. The event is a fantastic opportunity to highlight Pakistan's tourism industry's enormous potential and forge connections with the top international tourism companies, both of which will significantly increase tourist numbers. Additionally, the event will encourage more foreign travellers to explore Pakistan's vast tourism potential, which will advance the socioeconomic progress of the nation, added Chaudhry.
The Travel and Adventure Show series has hosted more than 110 events over the course of more than 18 years, and more than 4,500 of the world's top destinations, tour operators, cruise lines, and travel suppliers have used it as their primary resource. Over 2.5 million travellers have attended these events.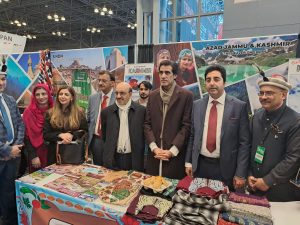 Featured
News