HP Newsroom
College of Tourism & Hotel Management (COTHM) Founder & CEO Ahmad Shafiq along with the higher management of COTHM and other dignitaries called upon Punjab Governor Baleegh ur Rehman on Thursday.
As per details, COTHM CEO Ahmad Shafiq along with City Parliament Heidelberg Germany Member Waseem But, COTHM COO Zaheer Ahmad, F+U Educational Group Germany International Recruiting Head Jongen Tatjana Cathrine, former Lahore mayor Col. (r) Mubashir Javed and COTHM Director Media & Marketing Fraaz Kasuri met Punjab Governor Baleegh ur Rehman to discuss the dynamics of skills education in the province.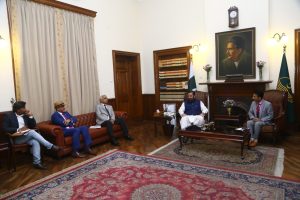 While talking to the governor, Ahmad Shafiq said that Pakistan is blessed with a huge number of young people and we need to put them on the path of skills education. He also presented the copy of Hospitality Plus Magazine to the governor that he accepted with acknowledgments.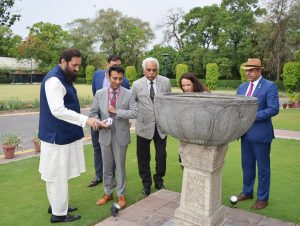 The governor acknowledged the services of COTHM for producing skillful workforce and assured his full support to COTHM for the uplift of the Pakistani youth.
After the meeting, the governor arranged an exclusive tour to the Governor House for the guests.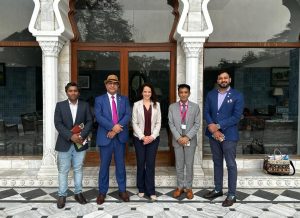 Featured
News