HP News Desk
In order to raise the standard of services provided to tourists, training will soon be required to obtain any license connected to tourism in Pakistan.
Pakistan Tourism Development Corporation (PTDC) MD Aftab ur Rehman Rana has confirmed that the government is strengthening the licensing system as the unchecked expansion of amateur and unqualified tour guides and operators is damaging the nation's reputation.
The official explained that the National Minimum Standards (NMS) for Tourism and Hospitality have been developed and will be applied throughout Pakistan after consultation with all the major stakeholders in the tourism and hospitality industry.
He continued by saying that in addition to NMS, a training program has also been developed and will be required to obtain a license and work in this industry as a host, tour guide, or other similar position.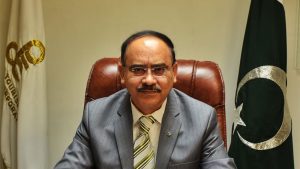 According to the official, it is essential that tour operators, tourist guides, the hospitality industry, etc. receive training in accordance with international standards in order to provide the finest services to foreign visitors.
The first-ever "National Tour Guide Training Program" is being held this month with the assistance of several other organizations in order to raise the caliber of services provided in the tourism sector.
The head of PTDC disclosed that trainees would only be required to pay 30% of the costs for logistics, travel, and transportation, with the remaining 70% being covered by PTDC and other stakeholders.
According to Aftab, at least 5,000 tour guides will be taught through this National Program in the upcoming three to four years. Some sessions of this program will be held on the PTDC grounds, while others will be held at the College of Tourism and Hotel Management (COTHM) Lahore.
News